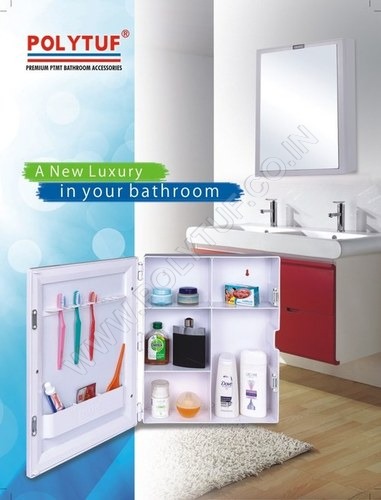 Product Description
R.S. Industries Presents a new range of POLYTUF Multiutility Mirror Cabinet with Splendid design & user friendly features. Get 7 Year domestic warranty against manufacturing defects.

Specification:-
Code:- 5112

Description:- Mirror Cabinet(Multi-Utility)

Size:- 355mm * 455mm

Features:-
1. Easy to install.
2. Great Look
3. Easy to clean & Maintain.
4. Saves lot of space.
5. Available in various colors.
6. Elegant Design.
7. Compliment the bathroom.
8. Option of Removable top slot, gives more space.
9. High quality magnets are used for better grip.
Get in touch with us